What is a "Lotto" and "White Whale" trade?
EXCITING
SPECULATION!
All week I hunt for option trades that have the
potential to make hundreds to multi-thousands of
percent ROI in just 1 - 3 days!
Moby Dick JACKPOT trade on NFLX!!
POSTED 1/19/21
THURSDAY – 1/21/21 1:00 PM PST
First Lotto Trade for 2021 on NFLX was a HUGE WINNER!!!
Here is the latest Moby Dick JACKPOT trade on AMZN!!
POSTED 8/21/19
2018 Model Portfolio
YTD Results
(Updated 11/11/18)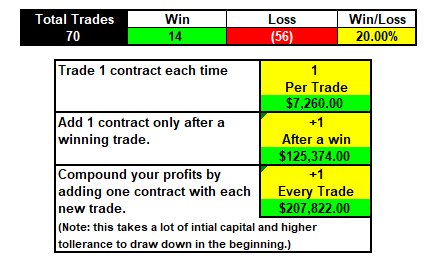 Individual results based on risk tolerance
Individual results based on risk tolerance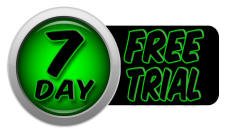 Click Here for 2015 Results Click Here for 2014 Results

GOOGL MEGA LOTTO TRADE POSTED 7/14/15
+12,364% 2–DAYS!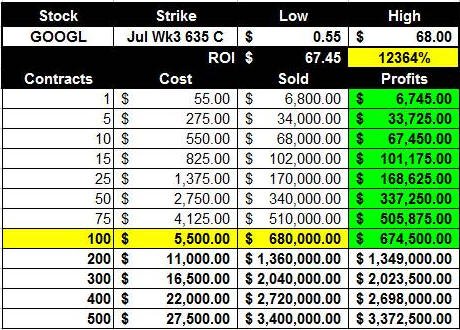 These trade ideas are intended to be long-shot trades based on stocks with earnings surprises, splits or unusual options activity. Most of the time they do result in a ZERO-SUM-GAIN, but many times we catch a Massive Winner and cash in on HUGE PROFITS...LOTTERY TICKET PROFITS!!
When we do get a big winner, that pays us back for all the losing trades and starts building our accounts until you can afford to fish for 100 contracts that literally have the potential to make you $100k or more in a single trading day!
Here is a real money trade I did with only 10 contracts on GOOG
earnings that made me a $22,519.00 profit starting with $800.00!
Below are the actual REAL MONEY confirmations:
I sold 9 at the open for a massive profit
ROI 2,700%
I sold the last one in the afternoon locking in the rest of the profits
ROI 4,848%
See how traded all of my strategies and turned
a starting investment of $850 into a
$112,000 PROFIT
in one week!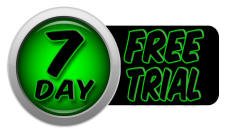 Here is how I categorize my trade ideas:
SPECULATION WITH WEEKLY OPTIONS - This type of trade is made on Wed - Fri of each week and they WILL expire on Friday. The ONLY time I recommend you take a shot on these is during earnings announcements. These trades typically expire worthless 95% of the time, so you need a strong reason for the stock to move in order to capture enough profits to pay back all the losing trades and give you a very nice profit to build on. As you can see from past trades on this site, when the winners come, they make multi-thousands of percent returns and you feel like you just hit the Lottery!
UNUSUAL OPTION ACTIVITY - These can be played anytime and typically take up to a full month to play out. You should buy at least one month of time if you have less than two weeks to expiration, or purchase the strike that is receiving the volume. These are not for the buy and hold mentality. You have to be ready to take a quick profit; and that can happen as fast as the very next day, but typically within a few days. I recommend, if you cannot watch it during the trading day, to put in a profit sell order (make sure to tell your broker it's a GTC order—good til cancelled) at a minimum of 30% over your purchase price; however, you have to decide how much risk you are willing to take.

SPLITS - These are typically played a week to just a few days before the split. If the stock is popular, and has a tendency to move on "news events", you can hold some of your profitable plays beyond the split date, but more often than not, a split stock will take a dip after the split is over.